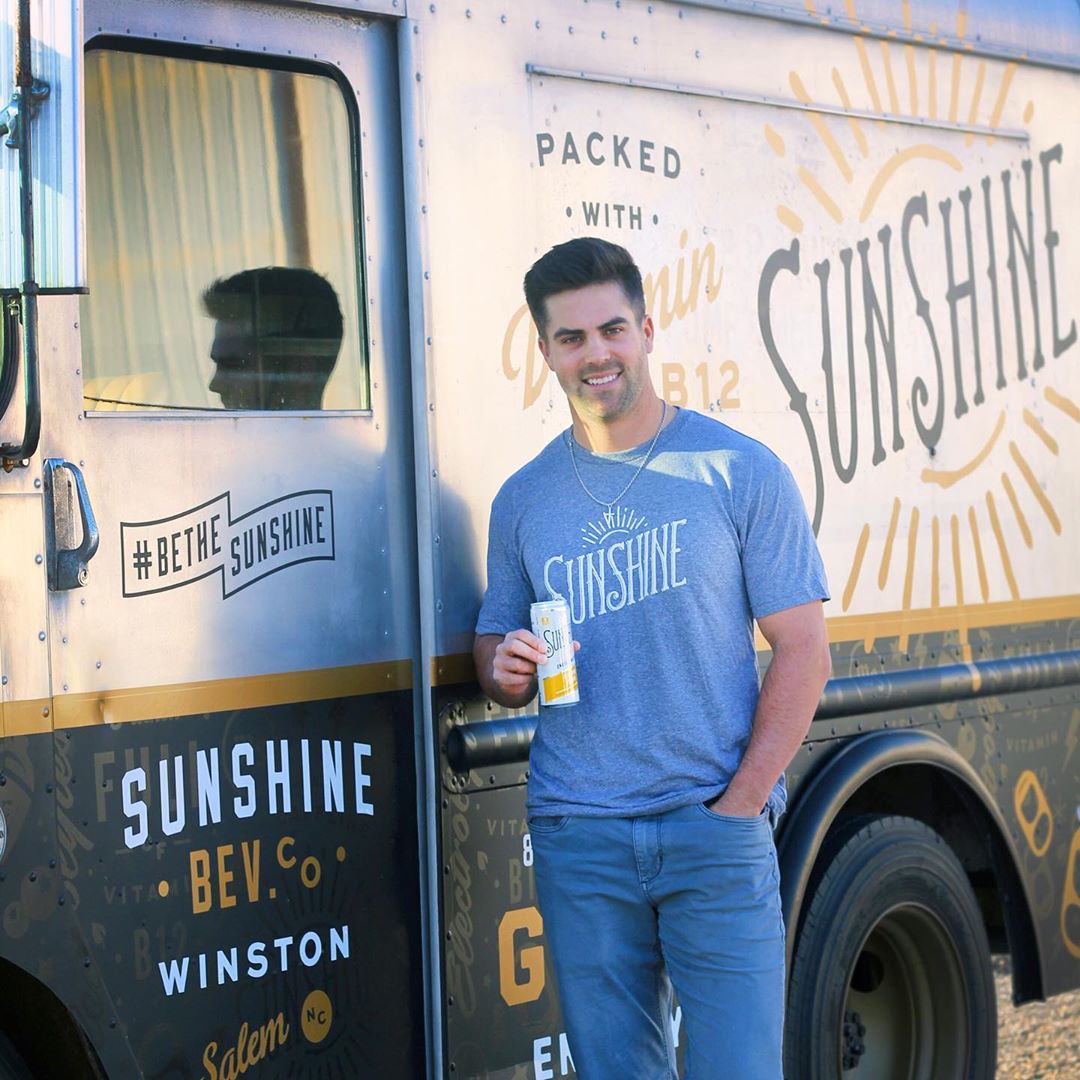 We are thrilled to share that Whit Merrifield has joined Sunshine as an owner in our growing company! Whit was born and raised in Winston-Salem, North Carolina, Sunshine's hometown, and he is known as a baseball legend at The University of South Carolina. Today, Whit an All-Star professional baseball player for the Kansas City Royals.  
A little history about Whit….He played for the University of South Carolina from 2008 – 2010.  In the championship series at the 2010 College World Series, Whit hit a game-winning walk off hit in the bottom of the 11th inning to give South Carolina the championship win. In his three years at South Carolina, he played in 195 games and hit 27 home runs.  After his excellent run at South Carolina, Whit was drafted by the Kansas City Royals in 2010.  Whit has been with the Royals for over 10 years and is a second baseman and right fielder. 
Whit has been a loyal Sunshine consumer for years, believing in the brand and enjoying all the Sunshine products.  Since their launch, he has become a huge fan of the benefits of the sparkling energy waters.
"Sunshine is a product I love, and it just so happens to be a hometown brand. It's become my go-to on and off the field, and I'm excited to be a part of the company's future.  To have a product that is zero sugar, zero calories, that offers 100% of my daily vitamins A through E, essential electrolytes and 70mg of caffeine is awesome."  
At Sunshine, we make products to help people feel their best, as we believe that's the best kind of energy. Whit has recognized this and consumes Sunshine daily to help him feel his best wherever he is, whether that is at training camp, during a game or just hanging out with family and friends.  
Want to try Sunshine, click here to discover all the feel good energy drinks you can purchase!