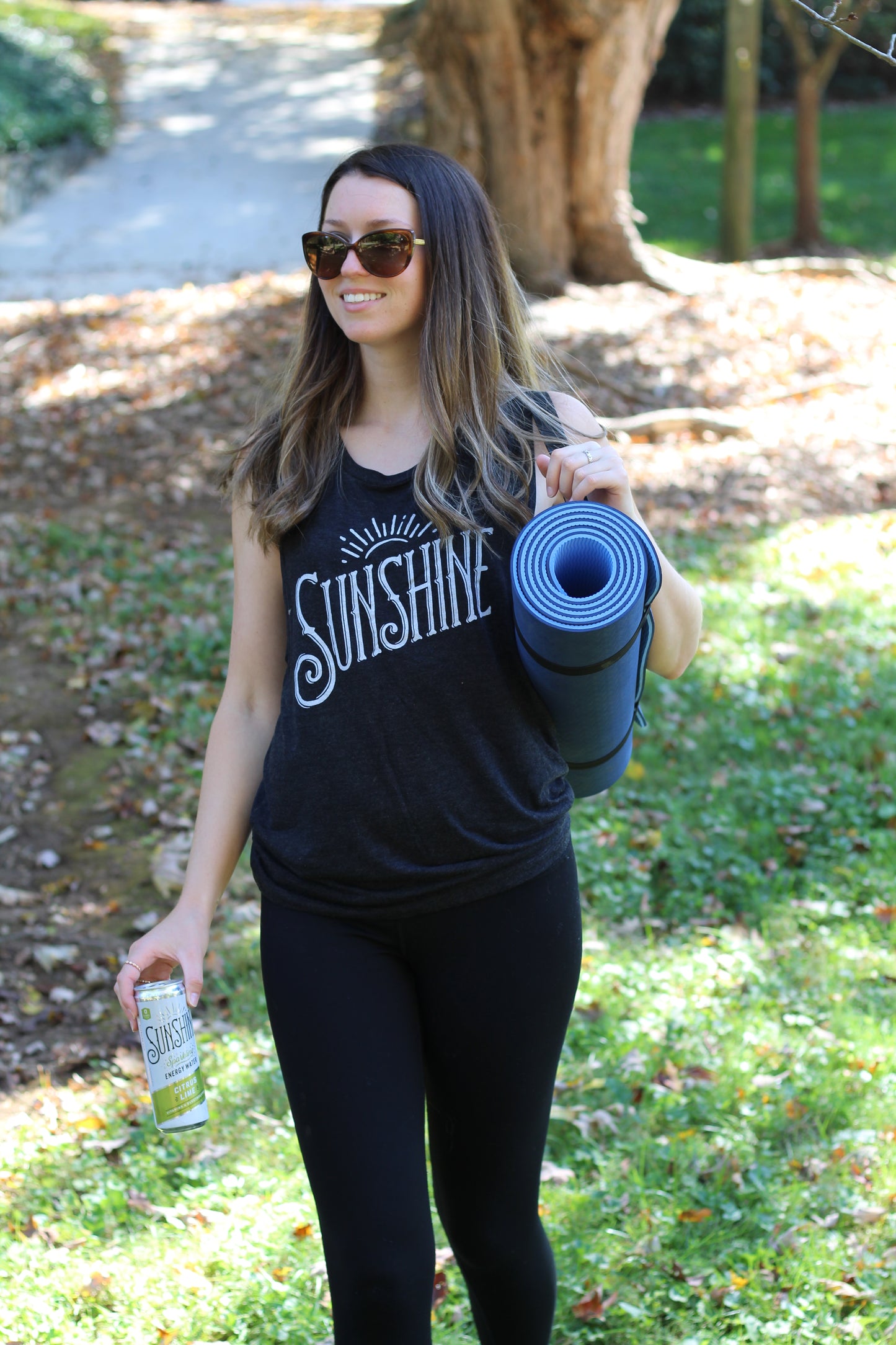 It's a new year, which means it's time to hit the gym and focus on your health. But, let's be honest, you are still ordering the delicious peppermint mocha drinks from your local coffee shop. If you are ready to take the leap and make the change by swapping out for a better beverage option, then Sunshine Beverages has just what you need!
Sunshine Beverages is located in Winston-Salem, NC and offers better-for-you energy drinks and sparkling energy waters. With two energy drink lines, you are sure to find the drink you love without sacrificing on flavor.  
What you put into your body matters. The folks at Sunshine have crafted the perfect sparkling energy water drink full of flavor with added caffeine and essential vitamins to make you feel your best. The NEW Sunshine Beverages Sparkling Energy Waters come in three delicious flavors—Citrus Lime, Pomegranate Acai, and Lotus Pear. Each can contains 100% of your daily vitamins A through E, essential electrolytes, 0 calories, 0 sugars, and just 70 mg of natural caffeine sourced from organic green coffee beans. Naturally essenced with fruit flavors, Sunshine Beverages is sure to be your go-to drink to give you a sparkling blast of flavor with feel good ingredients you can be proud to put in your body.
Taking care of your body and enjoying what goes  into it is so important.  You can feel good about consuming Sunshine Beverages Sparkling Energy Water.Take it from Harold Varner III, part owner of Sunshine and pro golfer,"I am a believer in the product.  I use this product pre-round, post-round, and even as a mixer for a nice little afternoon cocktail."
So, what are you waiting for? Try the New Sunshine Sparkling Energy water, today!
For more information about Sunshine Beverages, please visit www.drinkthesunshine.com. Be sure to follow us on Facebook and Instagram to stay up to date on Sunshine news and promotions..
 Cheers,
The Sunshine Team