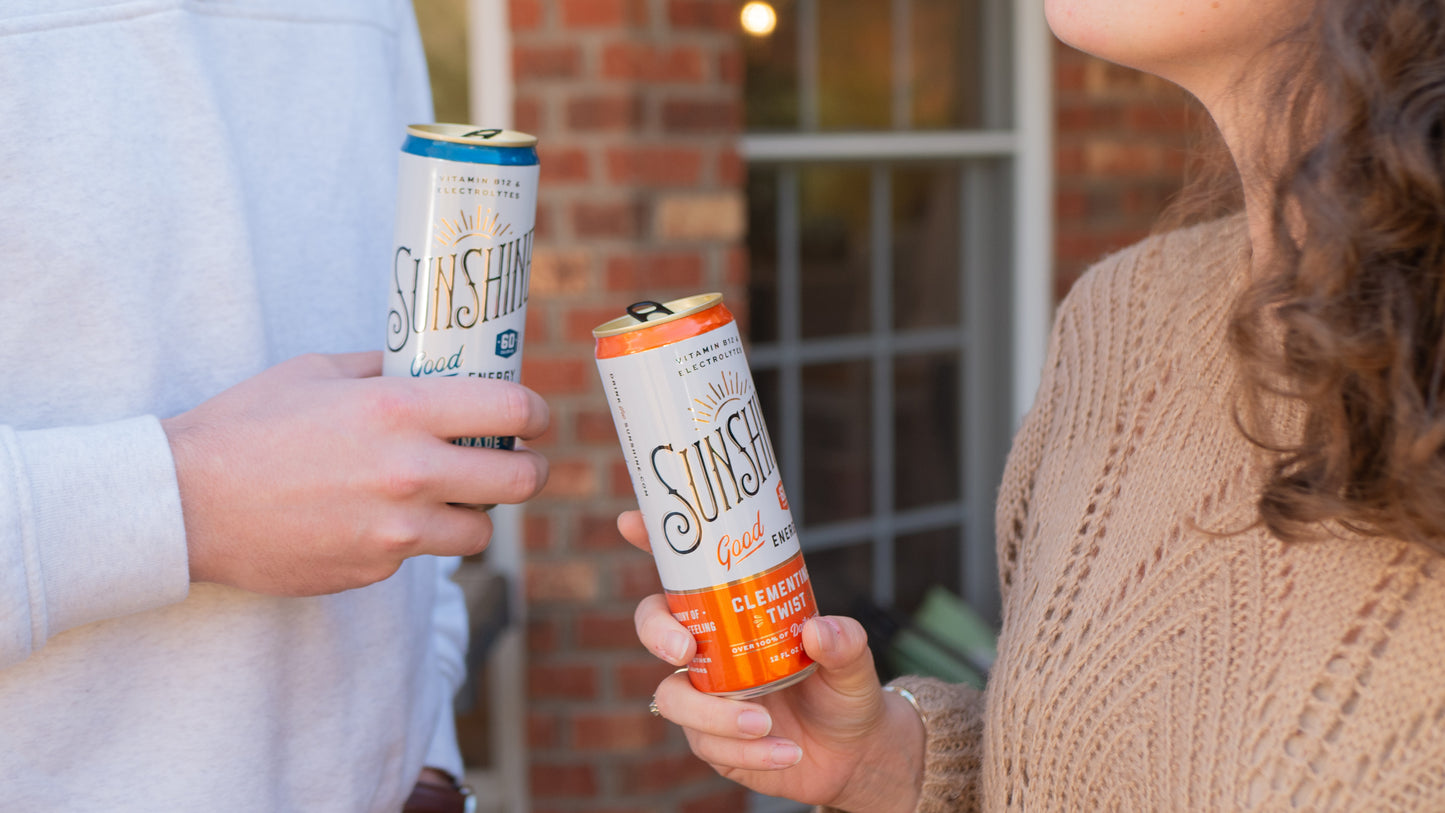 We heard ya, Sunshiners. You want more Sunshine! We are excited to announce the addition of sleek, 12 oz. cans to our product line. Ginger Berry, Blueberry Lemonade, and Clementine Twist now come in 12 oz. and 8.4 oz. cans.
"We are excited to launch a larger package size as the brand continues to grow," says Sunshine President Lizzie Ward. "This was a strategic decision to serve current drinkers seeking more Sunshine in a serving, and we identified a significant opportunity to reach new consumers who prefer more volume in a beverage choice like Sunshine. It's the same great taste, just more of it!"
Our new 12 oz. cans are on the way to your market with the same great taste that just might last a little longer. The best part? Each 12 oz. can is only 60 calories and our OG now has 40 calories. Huzzah! 
There's been a lot of excitement around the new cans from our retail and distribution partners. The new package size will be rolling out in the next few weeks across key markets, and we plan to be selling the 12 oz. in all of Sunshine's markets by Spring." said Jack Tally, Chief Operating Officer at Sunshine.
Don't see the 12 oz. in your favorite store? They would love a special request. You can also find them here. Check out our Instagram story for a VERY special offer… Like 50% OFF special.