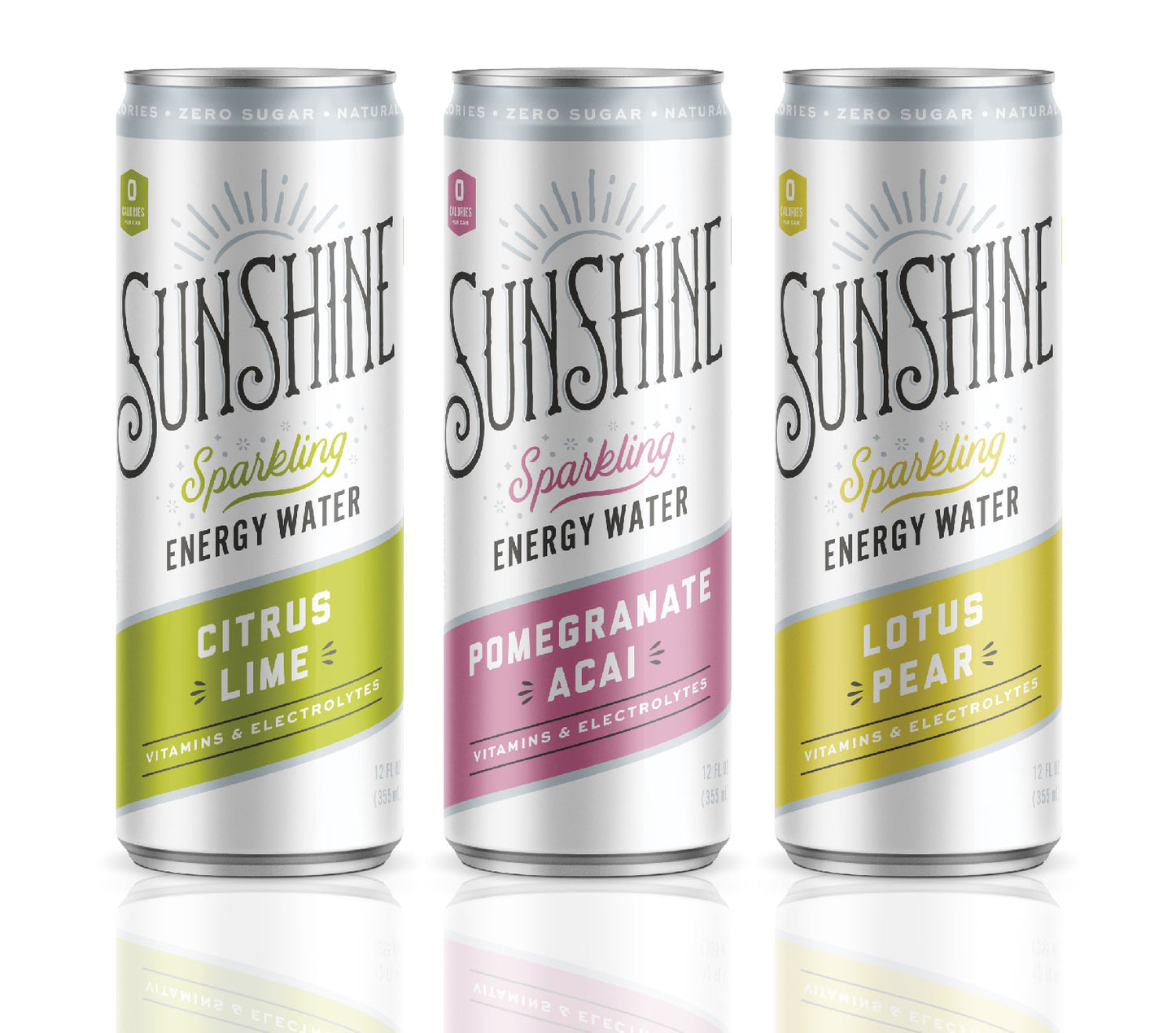 We could not be more excited to share the news about our new line extension. Today, Sunshine is officially announcing the launch of zero sugar, zero calorie Sunshine Sparkling Energy Water!
All of Sunshine's new sparkling energy waters feature a feel good energy profile similar to our current energy drinks, and the beverages will be available in three flavors – Citrus Lime, Pomegranate Acai and Lotus Pear. The samples have been like gold around our office, and we cannot wait to get them out in the world!
At Sunshine, we make products to help people feel their best, as we believe that's the best kind of energy, and our product innovation will always be driven by consumers. The demand for low to no sugar products continues to accelerate, and, with the growing demand for sparkling water, Sunshine sparkling energy water was a natural extension for the Sunshine brand.
One can of Sunshine sparkling energy water contains 100% of the recommended daily value for vitamins A through E, including B12, B6, B5 and B3. And particularly fitting is the addition of vitamin D, which, of course, is produced in the body from exposure to actual sunshine! The waters also have electrolytes and a caffeine level similar to a small cup of coffee. And most importantly, the sparkling waters taste AMAZING with the perfect balance of bubbles and natural flavors.
Sunshine sparkling energy waters will be available in a single 12 oz. can and will launch at retail in 2020. We are going to have a limited quantity available on our website for purchase beginning next month and you can sign-up here to be notified when the new products go live.