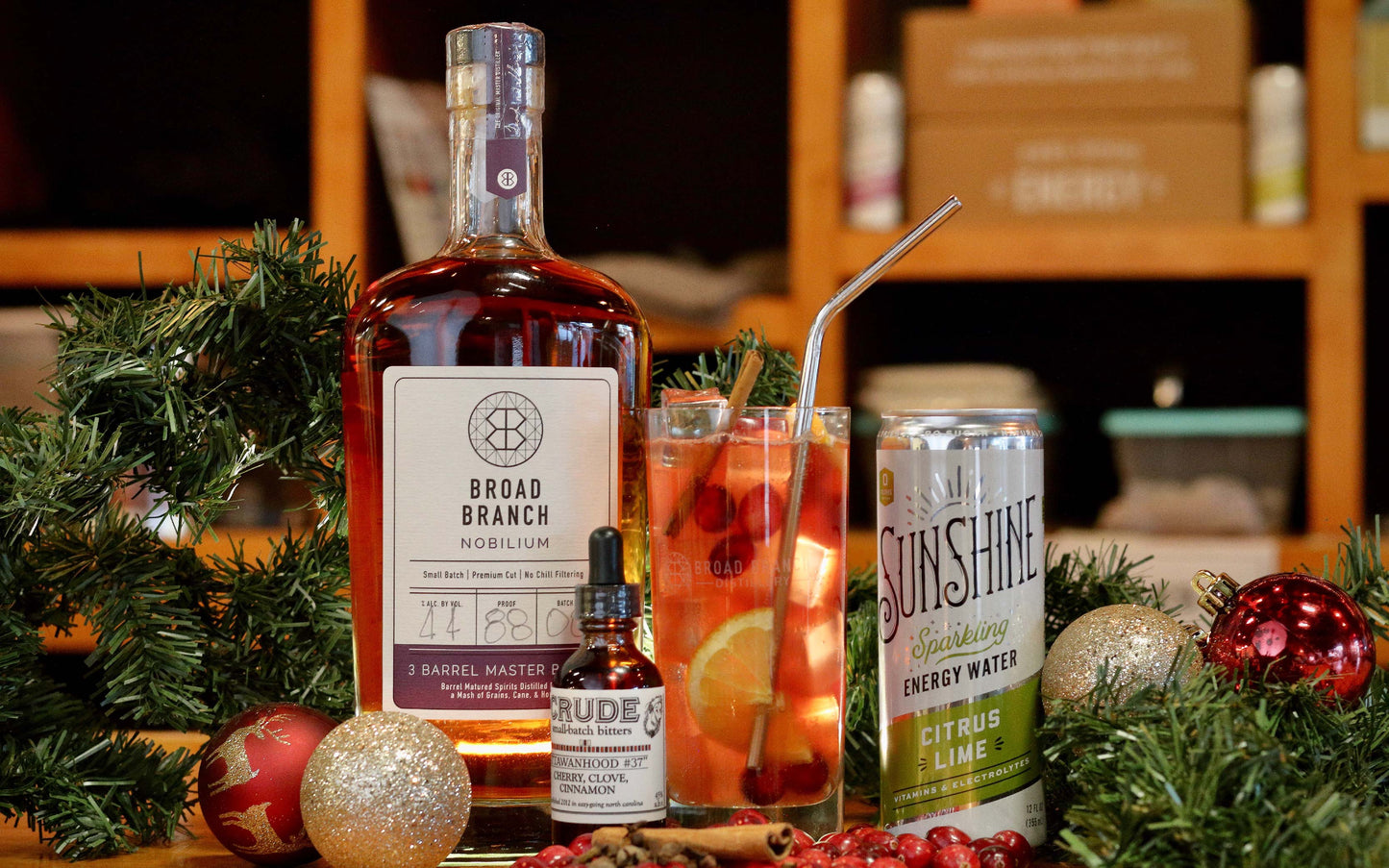 THE CRANBERRY & BRIGHT
'Tis the Season to start thinking about the cocktails you plan to serve this holiday season. Sunshine Beverages is not only a better-for-you energy drink, but it is also a great cocktail mixer. We partnered with Broad Branch Distillery to bring you a fun and festive cocktail! Now, it's time for you to wow your guests with this festive drink that is sure to remind them of the most wonderful time of the year.
Ingredients:
1.5oz Broad Branch Nobilium or your favorite Whiskey
.75oz Spiced Cranberry Syrup
.5oz Lime Juice
3oz Sunshine Citrus Lime Energy Water
Instructions:
Build drink in an ice filled Collins glass and gently stir. Garnish with cranberries or a cinnamon stick.
How to make the Spice Cranberry Syrup
Ingredients:
450g Lakewood Organic Cranberry Juice
450g Turbinado Sugar
2 Cinnamon Sticks
2 Tbsp whole Clove
2 Tbsp whole Allspice
Instructions:
Bring everything to a boil, reduce heat & simmer for 10 min. Remove from heat let steep 20 minutes. Strain, bottle and refrigerate. 
We hope you enjoy this festive cocktail! Be sure to follow us on Instagram and tag us @drinkthesunshine with your Cranberry & Bright Cocktail!
Cheers,
The Sunshine Team