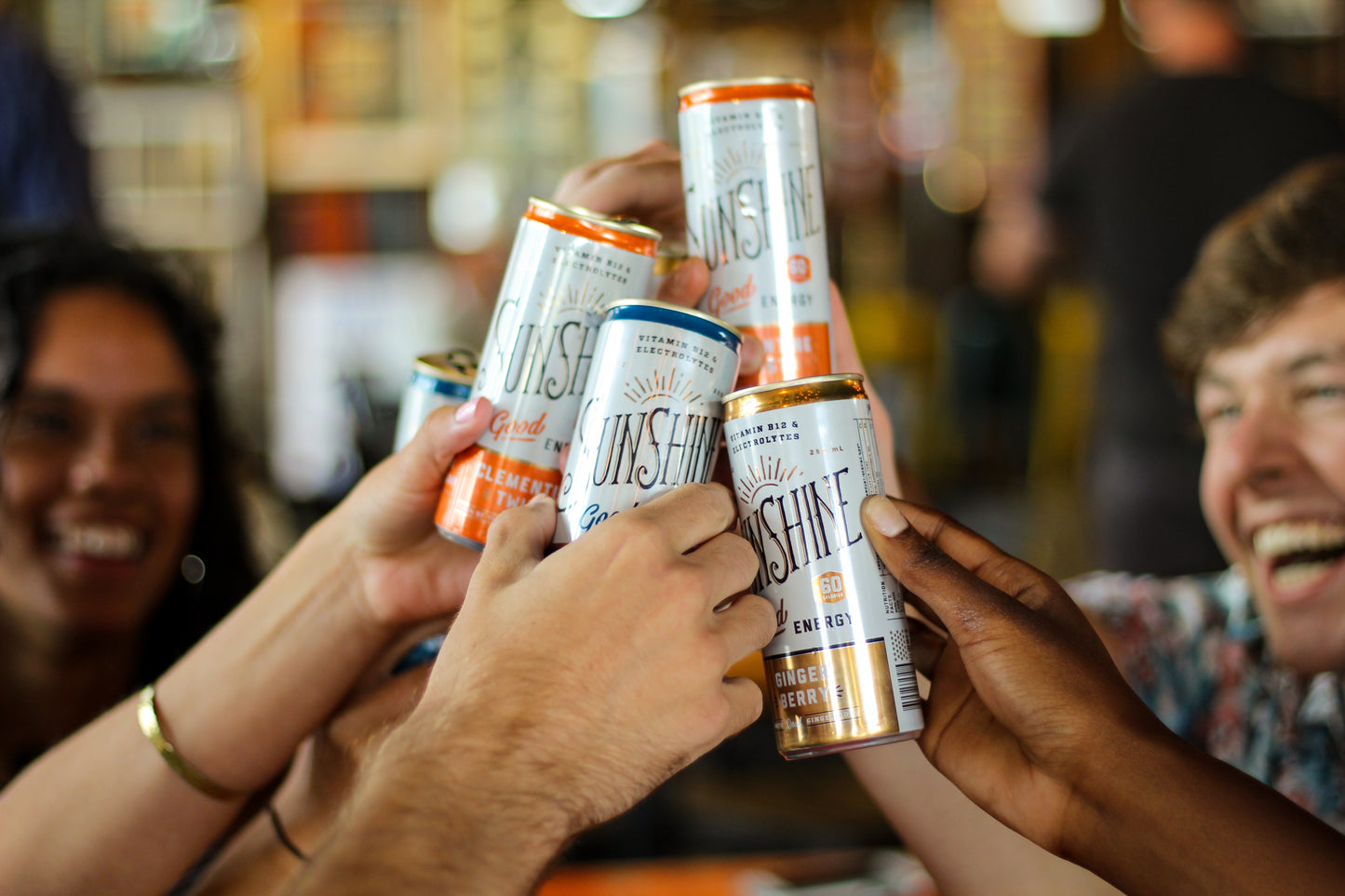 Sunshine is coming to Colorado! This week, we announced a state-wide launch. Since the beginning of Sunshine, our team has viewed Colorado as a strong affinity market and it's always been a part of our larger growth strategy. 
As part of our western launch, we've entered into a distribution partnership with New Age Beverages (NBEV:NASDAQ), a Colorado-based organic and natural healthy functional beverage company with a state-wide distribution network.
"New Age is not only a best-in-class distributor, they deeply understand the better-for-you space and the consumers choosing those beverages over traditional offerings," said Jack Tally, Chief Operating Officer at Sunshine. "Sunshine will begin rolling out in Colorado retail locations with New Age in early 2019."
Brent Willis, Chief Executive Officer of New Age said, "We turn down almost 10 brands a week looking for New Age to provide them distribution.  Sunshine was different with a superior quality and on-trend product, a great management team behind the brand, and a commitment as a company to make a difference with healthier alternatives. We love what Sunshine stands for and are confident that the brand will continue to enjoy great success as it broadens distribution."   
We introduced the brand to Colorado as the first energy drink sponsor of the Great American Beer Festival in late 2018. The festival is one of the largest and most popular craft beer events in the country and has, historically, not partnered with energy drinks. The GABF team and Brewers Association saw Sunshine as a brand and product that aligned well with attendees.
We say there's only one way to describe it... Sunshine tastes like sunshine!