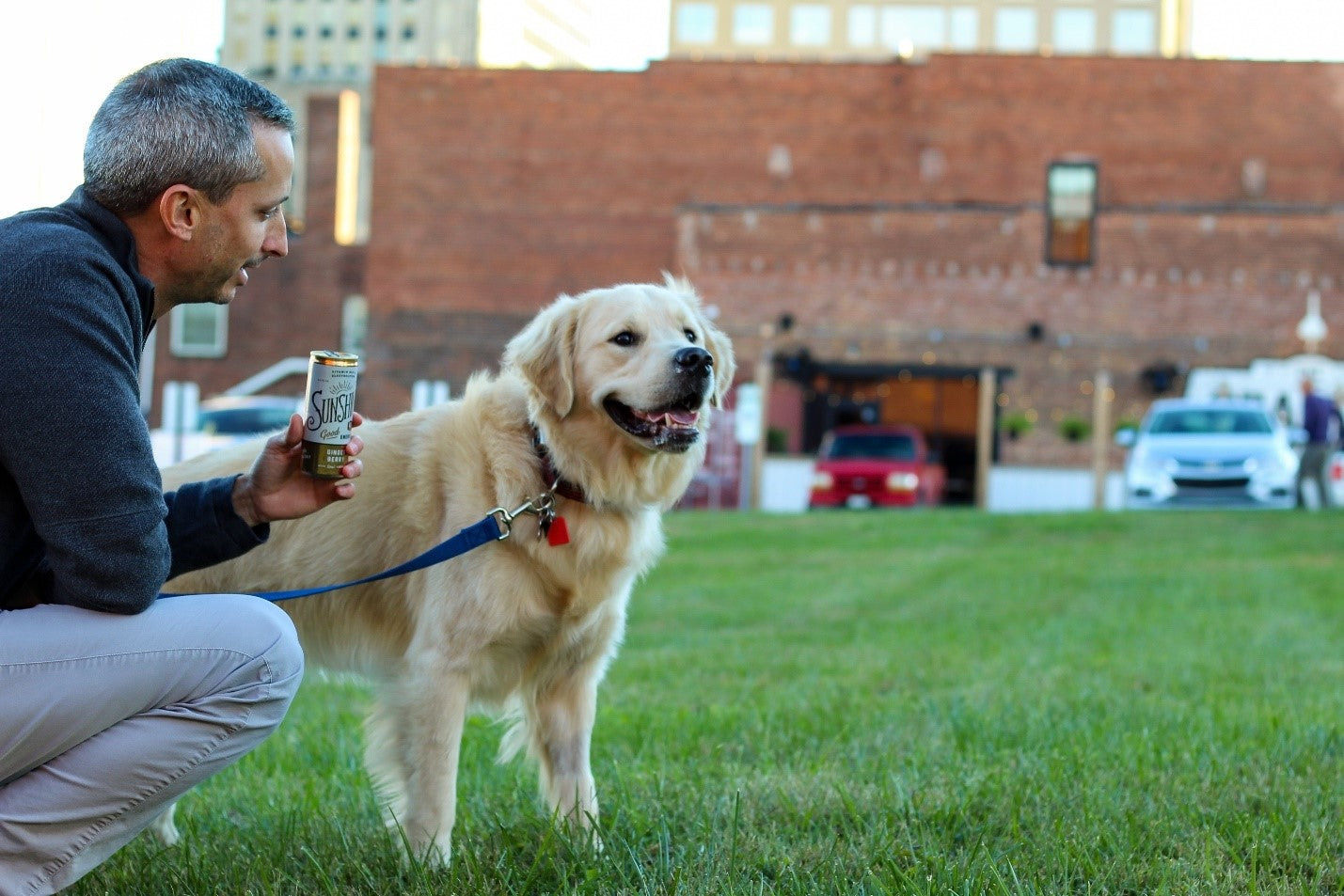 If you know us or follow us on social media, you know we love dogs and the good energy they bring into our lives. And our team has been working hard on a way to support all things pups. Today, we're excited to announce the launch of Wag & Shine— our mission to give back to a cause that is so close to our hearts.
We've partnered with two amazing organizations— 4 Paws for Ability and our local humane society, Forsyth Humane Society. 4 Paws for Ability is an organization dedicated to placing task-trained service dogs with children and veterans with disabilities. They also educate the public on the use of service dogs in public places. 4 Paws for Ability has been placing service dogs for 20 years and was the first organization to train dogs for Autism assistance and Fetal Alcohol Syndrome Disorder. They were recently featured on the Netflix documentary Dogs, which we highly recommend. Forsyth Humane Society is dedicated to increasing the save rate in Forsyth county to 90% by 2023. They are committed to changing the future of animal welfare in our local community.
Many Sunshiners have asked where to find Sunshine dog bandannas, and we have good news! You can now purchase them on our website and all proceeds will be donated to our partners— 4 Paws for Ability and Forsyth Humane Society. To celebrate the launch of Wag & Shine, through the end of April, 20% of all sales on drinkthesunshine.com will go directly to 4 Paws For Ability!
Have questions or want to tell us what you think? Email us at info@drinkthesunshine.com. We'd love to hear from you.